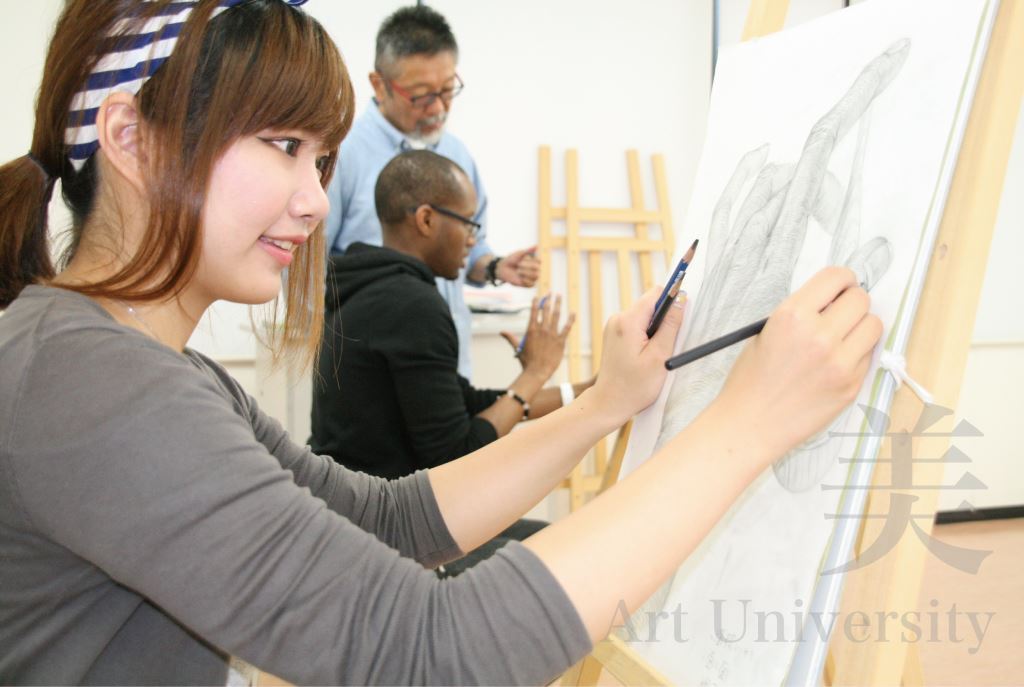 Ⅰ Overview
This course is preparing for art university and art graduate school. What you need to go to art university is having speciality on each field and originality to express your original world. For example, exact ability of drawing like photo. This ability is useful as an elemental faculty, but it is not enough to express you as a creator. You also need to build your own view of the world and your originality. You need to pursue these worlds at university.
What kind of view do your works show?
What is your originality?
Will you share your view of the world at TLS?
| Course | Cost | Schedule |
| --- | --- | --- |
| Sketch・Design | 400,000yen(72times) | 18:30-20:30(every Wed. and Thu.) |
| Thesis・Interview | 220,000yen(33times) | 18:30-20:30(every Tue.) |
| Seminar for Art University | - | 18:30-20:30(biweekly Mon.) |
Important points of plan for Art University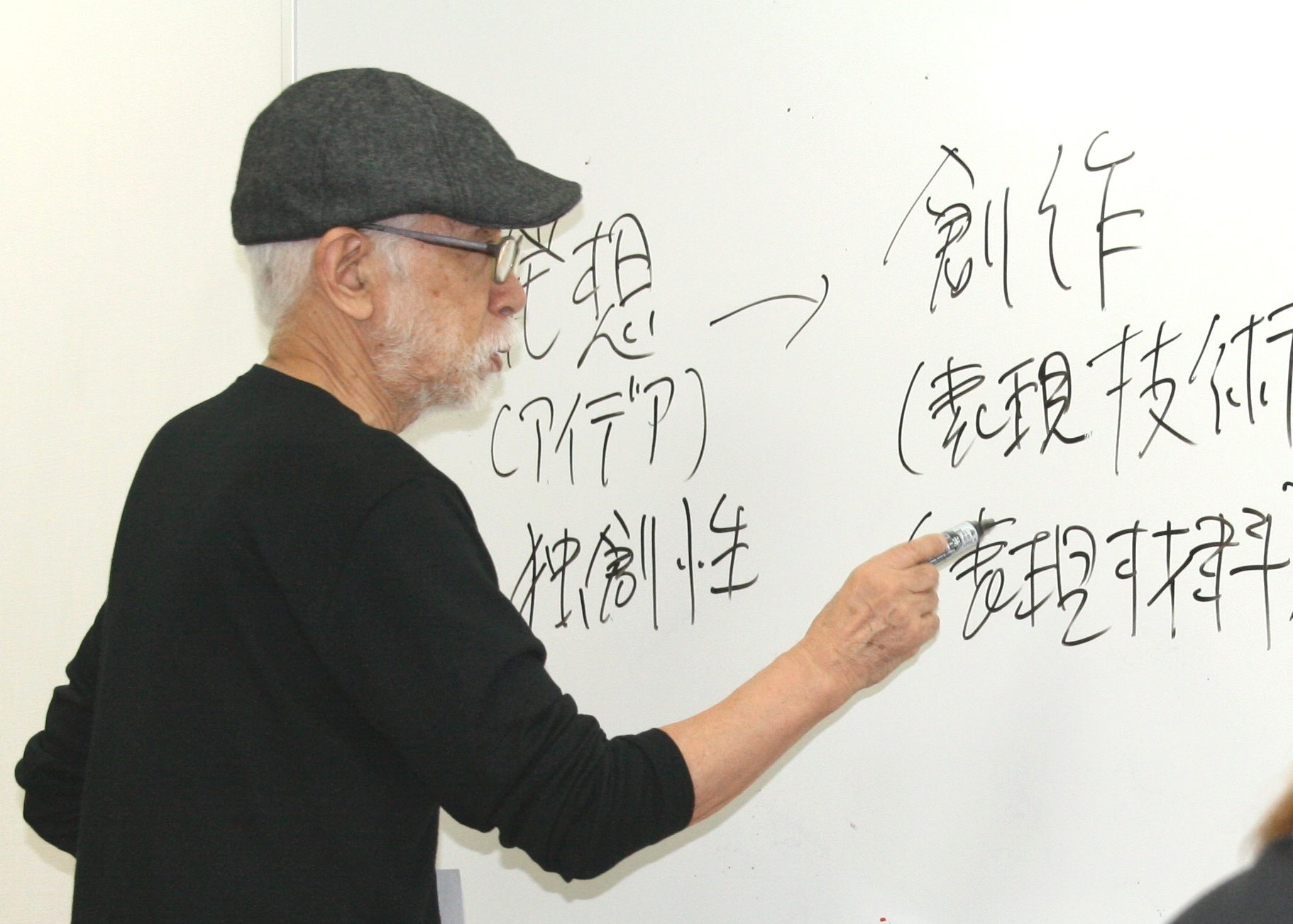 3 experts from "Bigakko" that had built up special art course for foreign students earlier than any other preparatory schools. They had sent many foreign students to Japanese art university. They will surely give you abilities of after your going to university.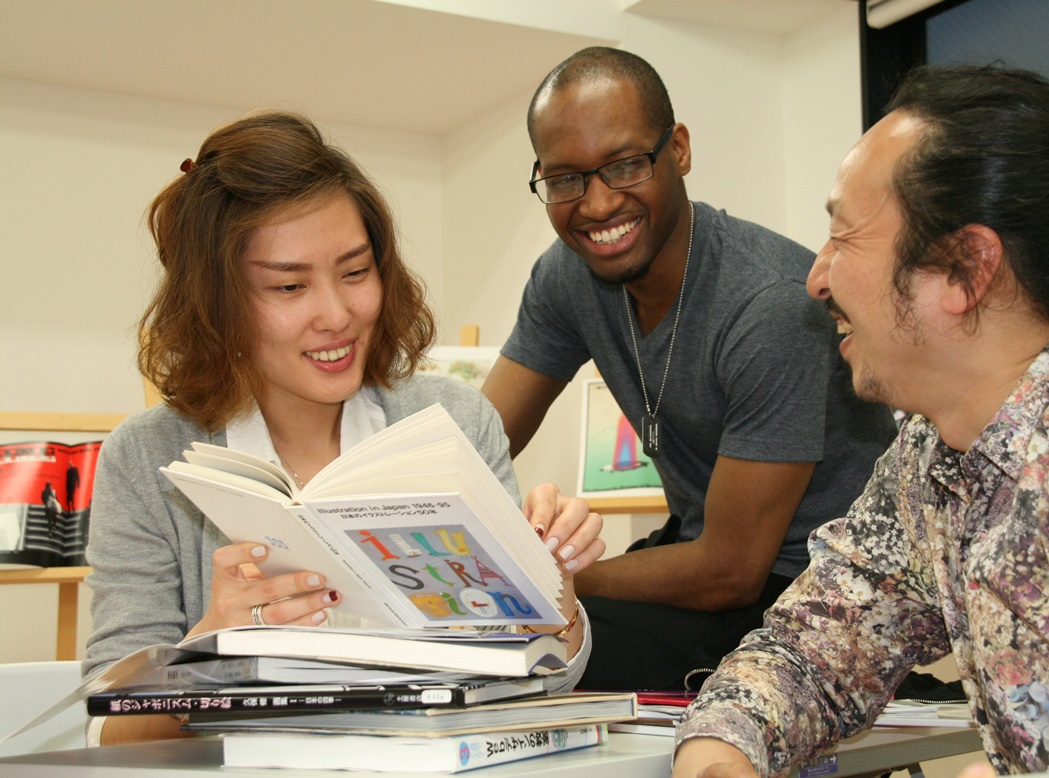 You need to have your original ideas or inspirations, passion to complete your works, and Japanese faculty to explain your work. We TLS give you best supports under strong relationship between art teachers and Japanese one.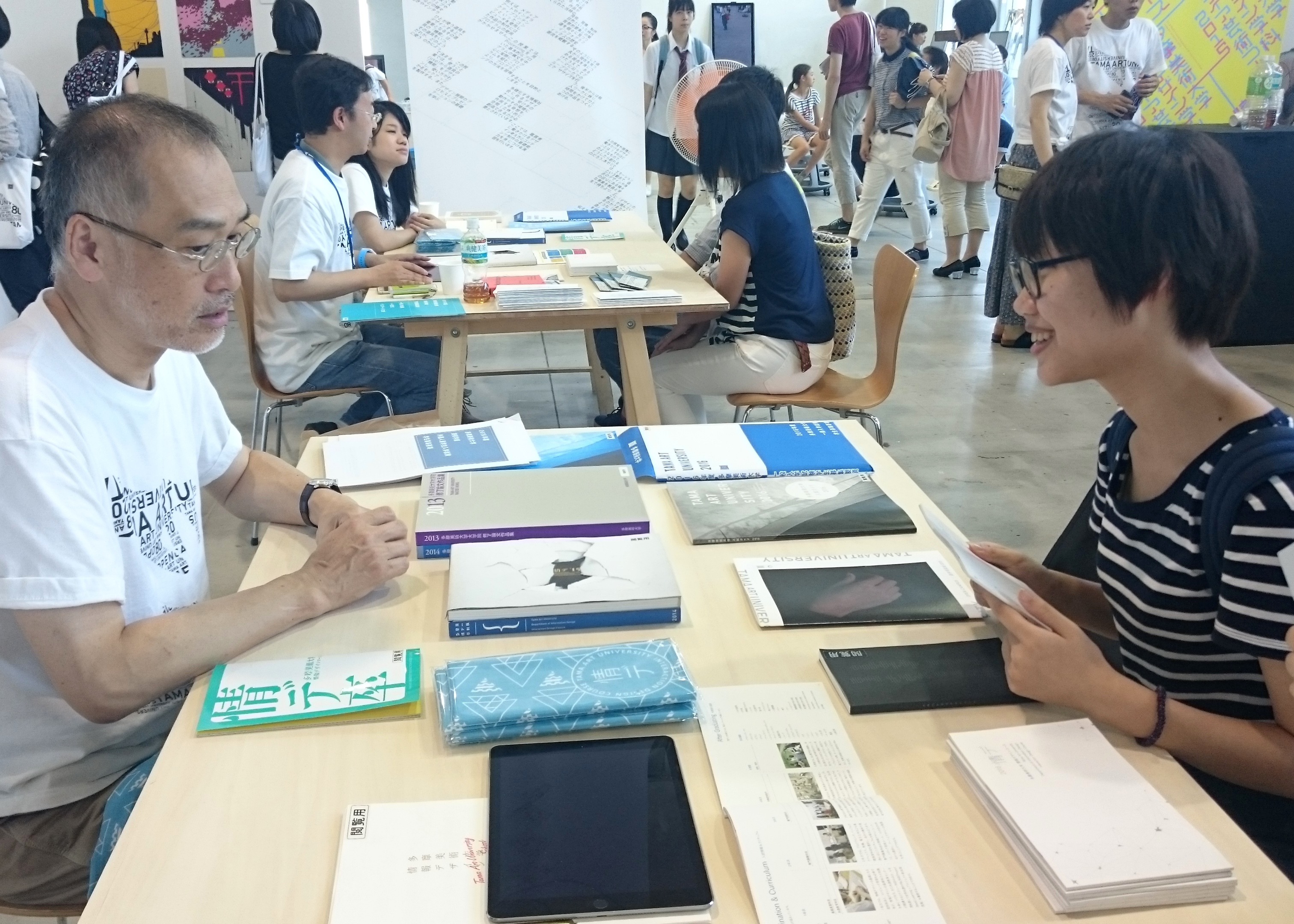 You can use our strong network to get success. Do not forget you are not alone. Our networks consisting among students, art teachers, in charge of art, and graduates. By using these networks , we will support you as much as we can.
Ⅱ Learning Plan
Sketch・Design
Thesis・Interview
Ⅲ Art works of graduates
Ⅳ Student's voice
Enrolled to Musashino Art University, graduate school, subject of molding research, art course

LI HEYI
Attended thesis and interview class
from Hebei, China
Ⅴ Students' Result(March 2017)
Graduate School
● 九州大学大学院 芸術工学府芸術工学専攻
● 静岡文化芸術大学大学院 デザイン研究科(2名)
● 京都造形芸術大学大学院 建築・ランドスケープ領域/ビジュアルクリエーション領域
● 女子美術大学大学院 美術研究科博士前期課程デザイン専攻ビジュアル研究領域
● 東京工芸大学大学院 芸術学研究科映像メディア領域
● 東京造形大学大学院 デザイン研究領域
● 多摩美術大学大学院 
   デザイン専攻グラフィックデザイン研究領域(3名)/プロダクトデザイン領域/工芸工業デザイン領域
   絵画専攻日本画研究領域/油絵研究領域
   研究生グラフィックデザイン学科
● 武蔵野美術大学大学院 
   造形研究科デザイン専攻視覚伝達デザインコース
   工芸工業デザイン学科陶磁専攻
University
● 大阪成蹊大学 芸術学部
● 京都精華大学 デザイン学部
● 京都造形大学 映画製作学科/美術工芸学科
● 女子美術大学 芸術学部デザイン・工芸学科ヴィジュアルデザイン専攻(2名)/洋画専攻
● 多摩美術大学 美術学部グラフィックデザイン専攻(2名)/絵画学科日本画専攻
● 東京工芸大学
   芸術学部マンガ学科(5名)/デザイン学科/写真学科/アニメーション学科(2名)/映像学科
● 東京造形大学 デザイン学部アニメーション学科/美術学部映画製作科/芸術学部総合造形学科
● 日本大学 芸術学部映画学科
● 武蔵野美術大学 造形学部建築学科/映像学科/油絵学科

---

〒134-0088
東京都江戸川区西葛西7-6-3 
TEL.03-5605-6211 
FAX.03-5605-7744
mailto:info@tls-japan.com