Thank you for visiting our Toyo Language School (TLS) Web Site.

Every student has the right to learn and advance. At Toyo Language School, we consider each student's progress to be our highest priority. For their own progress, students must acquire the ability to move forward by themselves. TLS staff respect each student's individual feelings and help them improve their Japanese language skills. Many things may happen in students' lives during a period of one or two years of study. At times, they have high motivation for learning, as well as aspirations to advance to higher education or find employment, but sometimes this motivation will be lower. TLS staff offer the best support at all times, going back to basics to get to the root of any problem. Confirming each student's intentions and objectives at all times, we help them be able to move forward by themselves. We really hope all graduates will be self-reliant and play an important future role in Japan and around the world.
From the Principal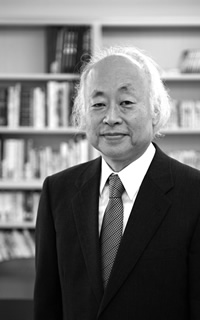 Learning a foreign language is like seeing the world through a new eye. "The eye of the Japanese language" offered by TLS gives you a command of sight which is not only limited to your classroom but also gives you a clear image of real life in the outside world. This eye also helps you reflect on your life so far, and your future goals will also become visible.
I would like to say a few words to the international students who add a bright and colorful chapter to their lives by choosing to study in Japan. Toyo Language School (TLS) offers you a variety of courses to meet all your needs and enable you to achieve your goals, such as advancing to higher education or finding employment. As we offer an Art for University course alongside our regular Targeting Higher Education courses, we are confident that our system can give you all the support you need to achieve your goal of entering higher education institutions, such as art university, music college, or graduate school.
As a member of the Jikei Group of Colleges, one of the leading groups of professional training colleges in Japan, we are also able to offer a range of interactive classes, events, and homestay programs. The events that take place at TLS require students to carry out surveys and investigation before and after the event itself, so we are confident that there is a full and effective interaction between experience and learning. To achieve your goals and fulfill your dreams, you are in good hands with us.
As a member of Jikei Academy, Japanese leading professional training school group, we also have prepared various kinds of interactive classes, events, and accommodation experience programs. Events we provide require students to survey and study beforehand and afterward thoroughly, so as to interact between experience and learning.
To achieve your goals and fulfill your dreams, you are in good hands with us.
Principal Takashi Tokuyama
Parent-Teacher Conference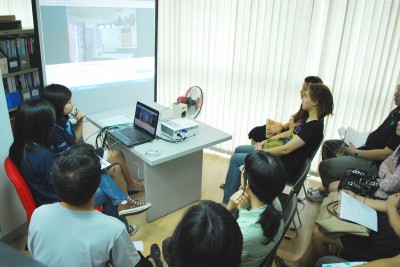 TLS holds parent-teacher conferences regularly using Skype. The class teacher who is actually in charge of lessons explains to parents through an interpreter the kinds of topics that parents living far away tend to worry about. For example, he may talk about the student's level of Japanese language ability, the conditions of his/her daily life, or how things are going in a part-time job. For more details regarding schedules or other information, please feel free to contact our overseas offices or local agencies.
About the Counseling Sheet
Once in three months, students can learn the level of their Japanese language skills with the result of JJM (Jikei Japanese Monitoring). At the same time, we mail the counseling sheet (translated version) to parents, with exactly the same contents as we provide to students. Please appreciate the achievement and progress of students and support them in their student life.
---

〒134-0088
東京都江戸川区西葛西7-6-3 
TEL.03-5605-6211 
FAX.03-5605-7744
mailto:info@tls-japan.com