TLS uses the name auditor to refer to students who already have some type of visa for staying in Japan, including "Long Term Resident Visa", "Family Resident Visa" and "Working Holiday Visa." Because there is no need for a visa application, we do not require any kind of screening fee.
We accept visitors to the school every day, and classes can also be observed. So if you want to become fluent in Japanese daily conversation, you aspire to pass the Japanese-Language Proficiency Test, to enter a university or professional training college, or to find employment in Japan, please contact the TLS office for more information.
Course Information
TLS employs a "quarter system (4 terms)", so we accept new students in April, July, October, and January, and then organize new classes. We also offer opportunities to auditors four times a year and are recruiting until the final day of the month prior to the beginning of the new term.
Tuition
Courses
Auditor, Working Holiday /3months
Entrance fee
¥30,000
Tuition fees
¥135,000
Other expenses
¥21,000
Total amount
¥186,000
Entrance fee should be paied for the first time only. After the term you take, in the case you want to continue your study, you will pay only tuition fees and other expenses foe another 3 months.
Observing classes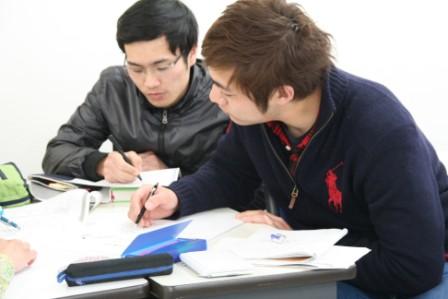 The best way to find out about a school is to observe a class. In addition to the regular classes divided into levels such as elementary or intermediate, we have special classes aiming for entrance to higher education institutions (including professional training colleges, universities, graduate schools, and art universities), and classes targeting a successful employment search. Please feel free to come and observe a class which suits the goal of your Japanese studies.
Placement Test (JJM)
Applicants for admission to TLS first take the Jikei Japanese Monitor (JJM) to decide an appropriate class placement. Based on the results of JJM and the applicant's future plans, we decide the class in close consultation with the class teacher.

Auditors Application Form
---

〒134-0088
東京都江戸川区西葛西7-6-3 
TEL.03-5605-6211 
FAX.03-5605-7744
mailto:info@tls-japan.com