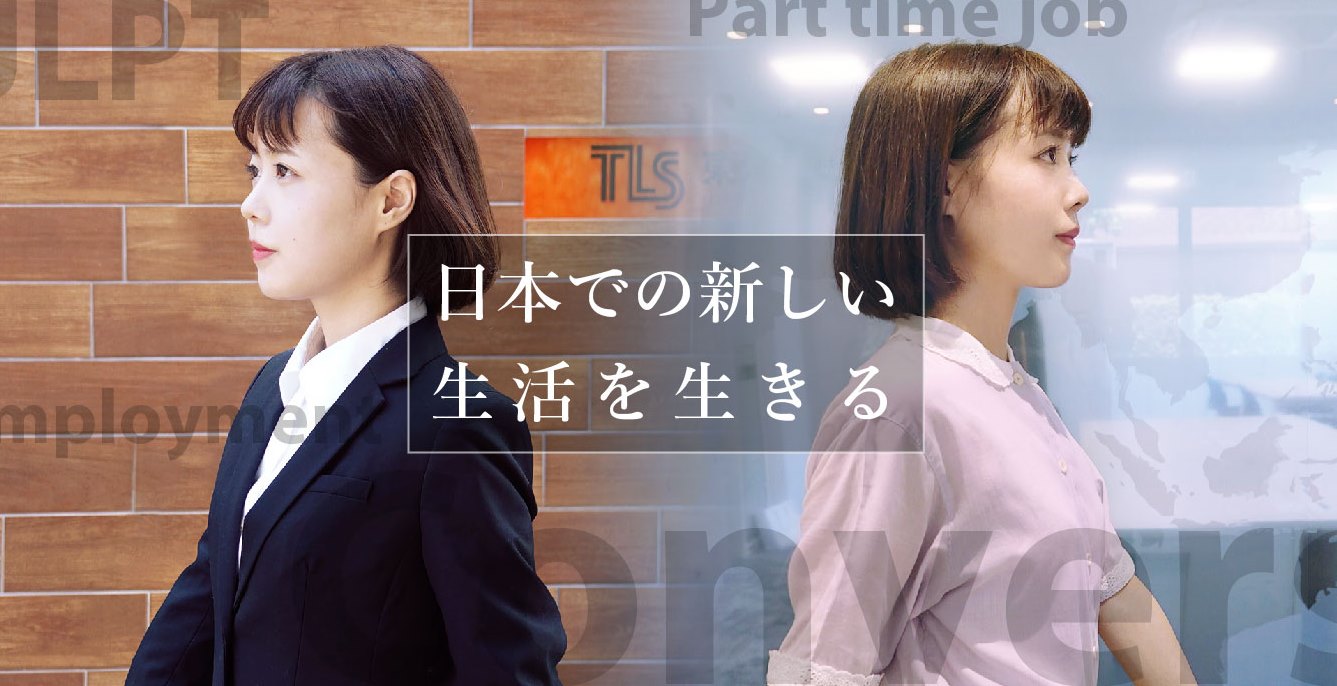 As the 2020 Tokyo Olympics and Paraolympics quickly approaches, Japan is looking to internationalize. Thanks to this progress, many people with different goals including overseas students have started living in Japan. This number is growing every year.
Their hopes include:
● Working in japan
● Passing the Japanese Language Proficiency Test (JLPT)
● Studing Japanese in order to be able to live in Japan
● Learning Japanese in order to help their children in school
etc.
Many people who go to Toyo Language School share these same hopes and aspirations.
Everyday, we welcome people who wish to attend our school. If you are interested, please contact our Toyo Language School staff offices.
4 specialities

First of all, our students learn about the differences between hunting for job in Japan compared to their home country. Students can get advice from senior student about how to improve their chances at getting employment. We also support students by finding and choosing companies and how to write for the employment process. When it comes to job interviews, the course prepares the students for not only general questions but all kinds of situations in order to appeal to the company. Once a week, until they get an offer from a company, student consult with teachers in order to talk about where they are in the process. Experience has shown us that this raises the chance of employment significantly.
Employment
As the 2020 Tokyo Olympics are getting closer, Japanese companies are aiming to globalize by hiring more and more international personnel. In 2015, the 15,657 overseas students received a visa for workning Japan, a 20.1% increase from the previous year. (Source: Ministry of Justice "The state of job hunting of foreigners in Japan")

TLS did this too!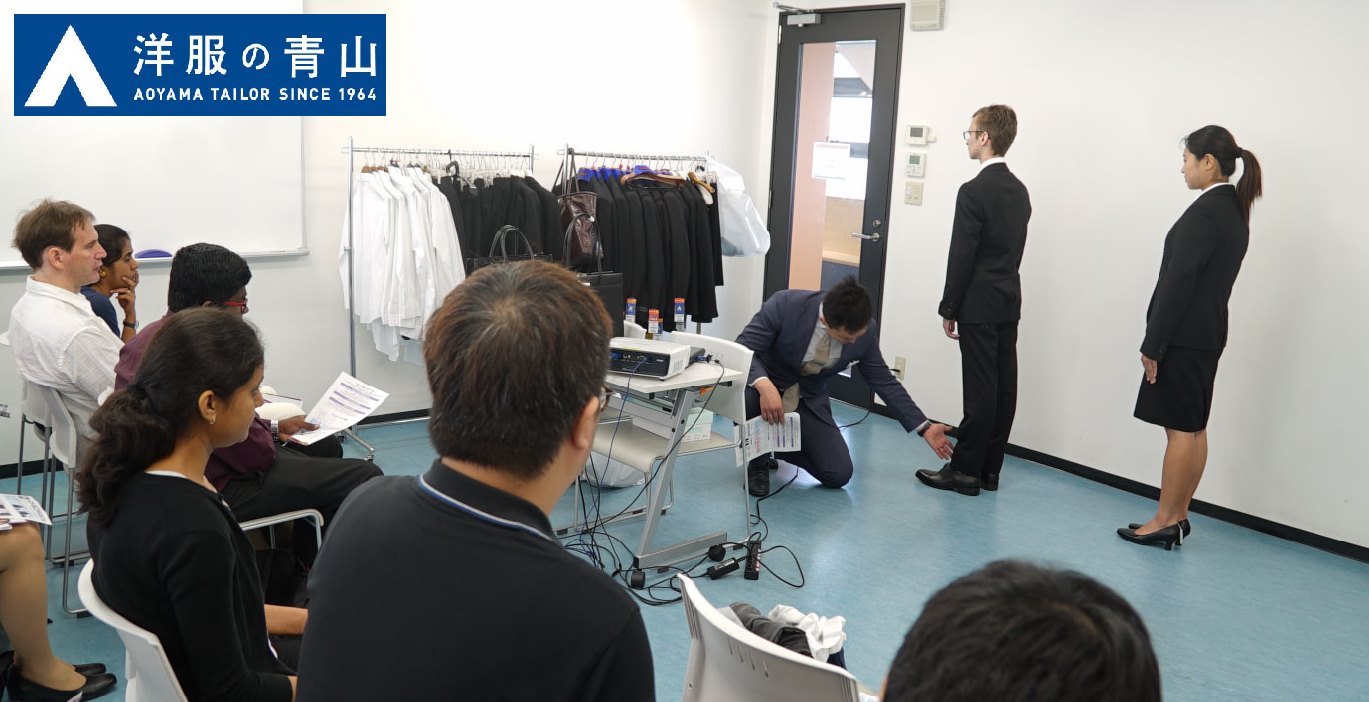 TLS teaches students how wear business suits properly by hosting a seminar with the company 'Aoyama Youfuku', an industry leader specializing in tailored suits. Our students learn that by paying attention to the smallest of details, they improve their chances of landing jobs.

Once a semester, TLS briefs students about part-time jobs. Every student has an assigned staff member who helps them write CVs/Resumes and helps with details concerning applying for part-time jobs. Our students can then challenge themselves after learning important points.
The Japanese-Language Proficiency Test (JLPT) is held in in July and December in 35 countries around the world. The test is not only a good measure your Japanese abilities but also raise your chances of landing a job, getting a better salary, and receiving promotions.
We organize courses according to the Japanese level of our students, so that each student studies at their appropriate level. We even hold mock examinations in order to help students prepare.
JLPT 2017 results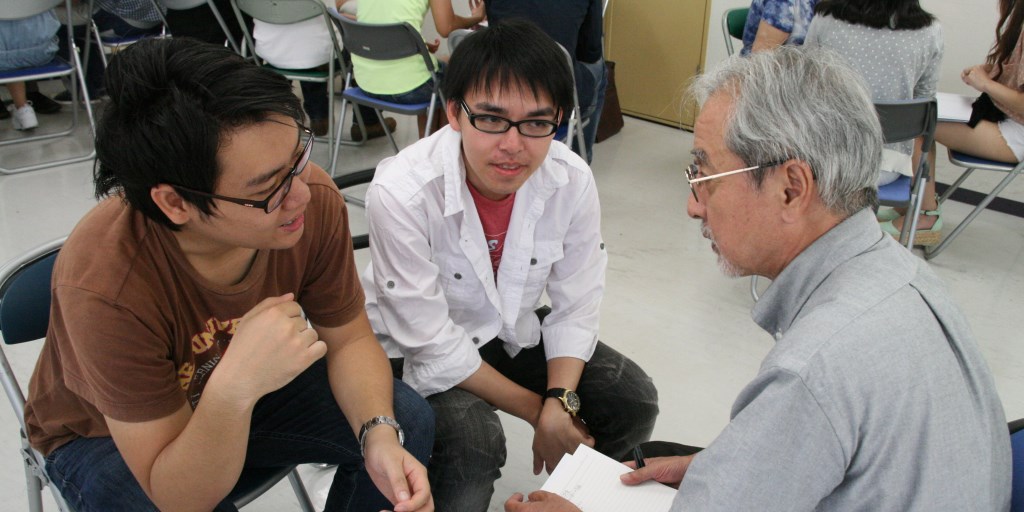 At the Toyo Language School we don't just teach reading, listening, writing and speaking separately from one another. Since communication in our daily lives is so complex, these four skills need to be used simultaneously. Among them 'speaking' is especially important since it connects all of these aras. As a result, TLS puts weight on teaching oral communication even from the beginning levels. During classes, teachers and students work together through scenarios or themes by inventing conversations that best fit the situation. At TLS, it is very important that we create a safe and comfortable environement where students can "make mistakes". Students have a chance to talk to local area volunteers before actually using their new knowledge in the real world. TLS students come from more than 30 countries around the word! During or after the class, you can enjoy speaking Japanese with people from various countries.
Student voices
Application Requirements
Everyone who already has a visa (family dependant, work, tourist, etc) for living in Japan is called an "auditing" students. Since there is no need to change their visa status after entering the school, there are no fees for this involved.
Overview
For applicants
People who already have a visa to stay in Japan
Class level
N5~N1, upper N1 level
Enrollment period
4 semesters (April, July, October, January)
Course Length
3 months (Possible to be extended)
Class times
5 days a week from Monday to Friday
A.M. classes 9:10~12:25 (4x45mins with a 15 minutes break)
P.M. classes 13:10~16:25 (4x45mins with a 15 minutes break)
Application deadline
1 week before the start of school
(If courses are already full, you may only be able to start the next semester.)
Enrollment fee
30.000JPY (First time payment only)
Tuition fee
156.000JPY/3months (Includes books, events, etc.)
Open classes
The best way to get to know our school is by coming on a field trip. At Toyo Language School, we not only have courses separated by Japanese ability but even have courses specifically for people wishing to go onto higher education (vocational school, university, graduate school, college of arts) as well as for those who wish to find employment in Japan. Please come and take part in a class that matches your goals.

Placement test
After school starts, students takes the JJM placement test. After receiving the results from this test and discussing the student's goals, the teacher together with the student determine which course best suits their needs.

Application for auditors
---

〒134-0088
東京都江戸川区西葛西7-6-3 
TEL.03-5605-6211 
FAX.03-5605-7744
mailto:info@tls-japan.com